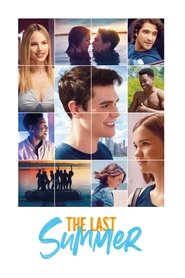 Overview
Standing on the precipice of adulthood, a group of friends navigate new relationships, while reexamining others, during their final summer before college.
Overview from themoviedb.org
Details
K.J. Apa
Griffin
Maia Mitchell
Phoebe Fisher
Jacob Latimore
Alec

Halston Sage
Erin
Tyler Posey
Ricky

Mario Revolori
Reece

Sosie Bacon
Audrey
Gage Golightly
Paige
Greer Grammer
Christine Purdy
Nicole Forester
Margaux

Wolfgang Novogratz
Foster
Jacob McCarthy
Chad
Audrey Grace Marshall
Lilah
Valerie Jane Parker
Claire
Sameera Eligeti
Janet

Brenna Sherman
Sierra
Jackie Sandler
Tracey
Christopher Mele
Jerry
Brianna Burke
Brenda
Ed Quinn

Norman Johnson Jr.

Gabrielle Anwar

Heidi Johanningmeier

Scott Bindley
Writer
Mike Karz
Producer
Wayne Allan Rice
Producer
Barbara J. McCarthy
Casting
William Bindley
Director
William Bindley
Writer
Ryan Miller
Music
William Hoy
Editor
Luca Del Puppo
Cinematography